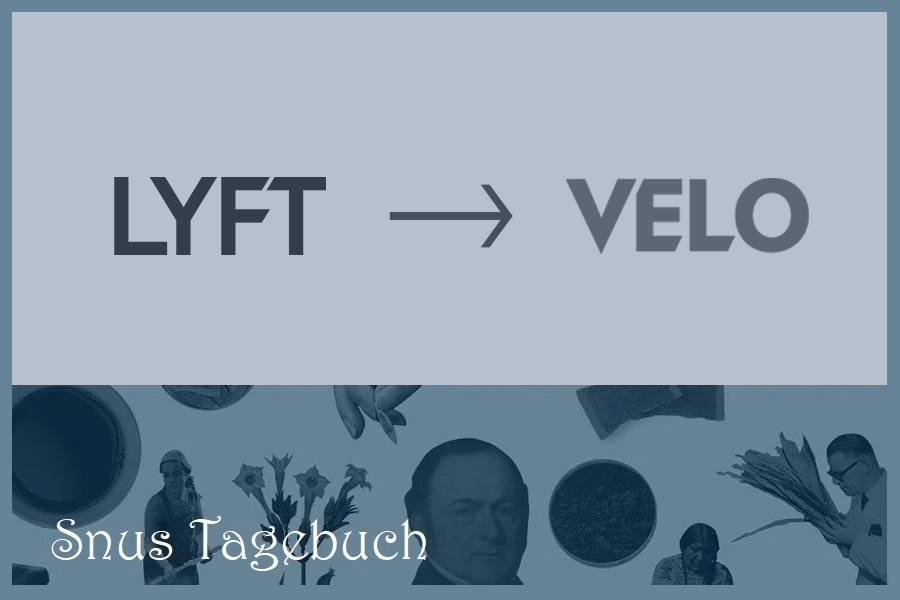 Velo ersetzt Lyft
The success story of the nicotine pouch / nicotine pouches will continue in the course of 2020. As proof of this, the company BAT, British American Tobacco, will consolidate its own products under the name Velo. However, it is not yet known when this will happen in Sweden and Switzerland.

Nicotine bags have become extremely popular. They obviously contain nicotine, but the tobacco is replaced by plant fibers. They are easy to use: they can be easily placed under the upper lip and the sachet feels as good as normal snus. The fact that the bags are discreet and do not flow is also something that consumers like. The Nicotine Pouches also remain white before, during and after use.

We at the Snus diary are convinced that the nicotine pouch will take new steps in the course of 2020. A sign of this development is that the manufacturer BAT is now announcing that it will consolidate its popular products under the new name Velo, also often called Velo Snus in Switzerland and Velo Snus in Germany.

"Consumers want brands that they know and that they can buy anywhere in the world," said Kingsley Wheaton, BAT's chief marketing officer, in a press release. This makes it easier for us to get our message across about the alternatives we offer to cigarettes.

BAT is a manufacturer of internationally known brands such as Lyft Snus and Epok. Lyft is sold in places such as Sweden, Germany, Switzerland and the UK, where flavors like Lyft Mint and Lyft Ice Cool Mint Strong have become very popular among consumers. Lyft is the market leader in Sweden.
---
---